---
Custom Development - Start Up Package
Clients are able to open a free Force.com account and download a set of objects from HR Cloud Solutions. There is a limit of 10 objects on the free version so the most common data requirements are included in the Start Up package. The sample screens can be viewed at http://www.ccr-hr.com.
SCREEN SHOTS - Sample Material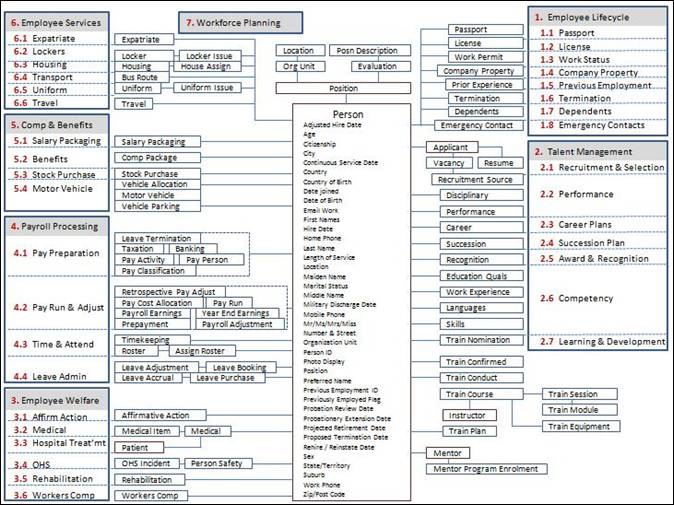 Start Up Package Screen Shots
The screen shot below illustrates the reports that are part of the HCM Component Assembly Model and are used for client requirements specification. The Start Up package contains only 10 objects from the 100+ defined in the CAM but reports are unlimited.