---
Custom Development - HCM Mashup Builder
HR Cloud Solutions offer a working model of the Human Resource Component Software Application Standard (or an implementation of the HR CSAS standard). It is branded as the HCM Mashup Builder. Clients may insert their own logos and call the application anything they like. There are limitations to the native Force.com toolset and clients are able to enhance their HCM Mashup Builder with VisualForce or Apex code. Click here to see screen shots.

The HCM Mashup Builder is the solution for custom application development, is an integration platform to create a unified database for HR metrics and general HR reporting, is a gateway to the social enterprise and Chatter, is the right platform form gamification (the new employee engagement strategy tool), and the enabler for mobile application delivery.

HR Cloud Solutions and Competitive Edge Technology provide the services and tools to specify data requirements (component assembly map) and build the HCM Mashup Builder application framework.

The diagram below illustrates the spreadsheet that is derived from reports run by the HCM Best Fit Analyzer and produces a Component Assembly Map.
Downloadable Packages
The diagram below illustrates the end-to-end process, starting with the selction of components and then downloading and customizing solutions.

The diagram below takes the data model and arranges the objects into downloadable packages available from HR Cloud Solutions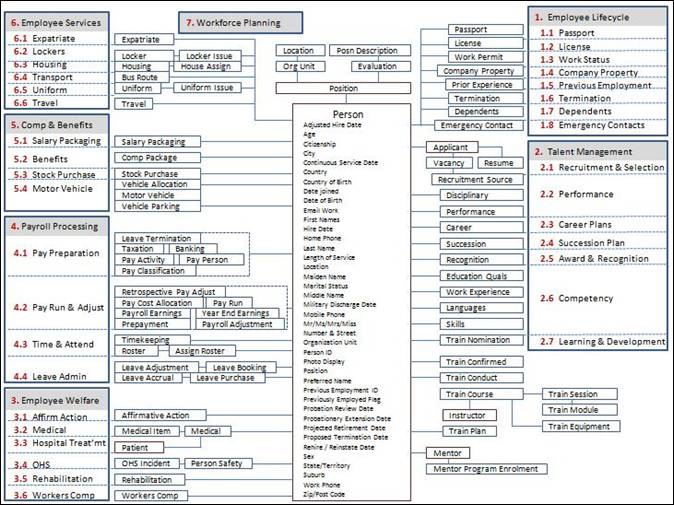 HCM Mashup Builder Screens
The screen below is a snapshot of the Home page of the HCM Mashup Builder. There are limits to the number of Tabs that can be used in the Force.com application. The HCM Mashup Builder consists of Tabs and sub-menus to navigate through all of the screens. Screens can be viewed at http://www.hrms.com.au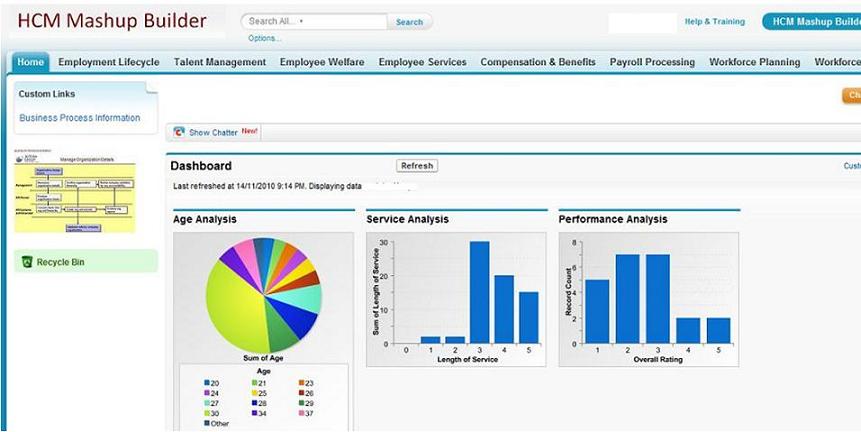 Fields within Force.com Objects in the Mashup Builder
There are different field types within the Force.com objects. The diagram below illustrates how a Formula field is used to calculate an employee's age.