---
About the Open Plug-in Platform
HR Cloud Solutions can arrange to set up a Force.com platform for clients. The platform can be populated with pre-built custom objects, downloaded as an unmanaged package and further developed by the client. The objects can be interchanged or substituted on the menu with plug-in applications (or components) from external vendors or developers.

The platform is entirely open source. Force.com expose their infrastructure to devlopers to build custom solutions and HR Cloud Solutions provide the development framework. The HR Cloud Solutions wiki contains sample code to copy and paste, along with content for picklists.

Clients can build a full HCM application, use the platform to integrate applications or operate the platform as a data repository for reporting and collect data from multiple systems. The HCM Mashup Builder can be downloaded as a single application framework or packaged as groups of components (objects).
Downloadable Objects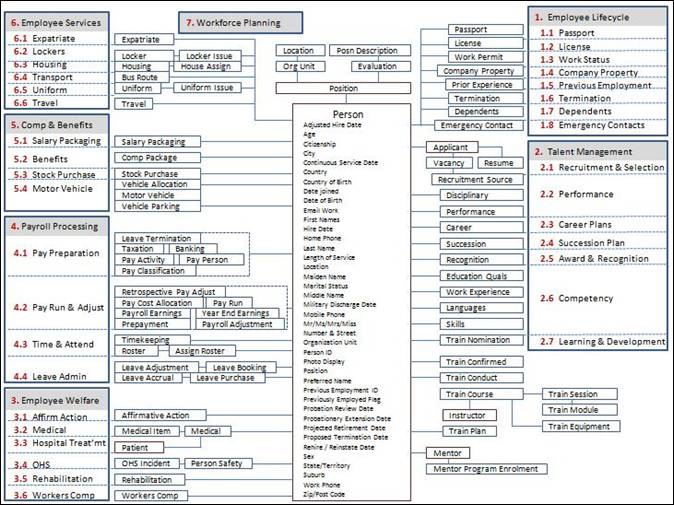 Table Joins - Force.com Application Integration
The database used in Force.com is a relational model and tables (objects) are joined through Lookup fields. Any object built to the Human Resource Component Software Application Standard can be imported into the Force.com framework and joined through common fields.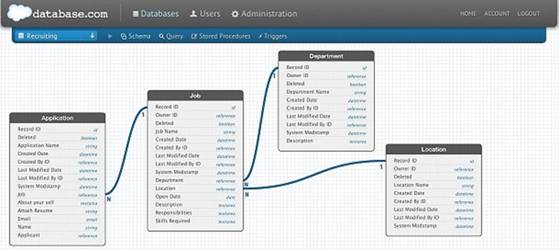 HCM Mashup Builder User Interface and Plug-in Points
The screen shot below illustrates the native Salesforce.com application user interface built with Force.com. The menu items indicate a potential plug-in point for external applications.